Body Contouring Options With CoolSculpting
CoolSculpting is widely recognized as one of the most effective non-invasive body contouring procedures to remove unwanted fat deposits. This procedure is particularly suitable for individuals with stubborn pockets of fat that resist natural attempts at removal, including exercise and dieting. Some of the most common problem areas include the lower abdomen, thighs, hips, and lower back.
CoolSculpting is a very effective non-surgical and non-invasive method of body contouring, allowing you to achieve the desired contours. This article provides an overview of your body contouring options with CoolSculpting. However, before we can do that, it's worth discussing how CoolSculpting works and the types of fat (yes, there are several types) you can remove with CoolSculpting.
CoolSculpting freezes and kills the unwanted fat tissues.
CoolSculpting is founded on a process called cryolipolysis, i.e., the unwanted fat cells are frozen and broken down. The CoolSculpting device essentially freezes and kills the unwanted fat tissues at extremely low temperatures—over time, your body metabolizes the dead fat tissues, and they're expelled from the body as waste.
You can't achieve these results with traditional workouts and diets.
CoolSculpting provides results that are unachievable with traditional weight loss methods, such as workouts and diets. To understand that difference, you need to understand how fat works. Everyone has a uniform number of fat cells in the body—a number that remains constant your entire adult life. When you gain or lose weight, the existing fat cells simply expand or contract, but the number remains the same.
Traditional weight loss methods fail to yield results because the problem areas with stubborn fat pockets generally have a higher concentration of fat cells than desired. And you can't get rid of those fat cells with exercise and diets. However, CoolSculpting and other body contouring procedures (such as liposuction) remove the unwanted fat cells from your body, thus altering the fat distribution in your body to ensure optimal proportions.
That's why CoolSculpting provides results you can't replicate with traditional workouts.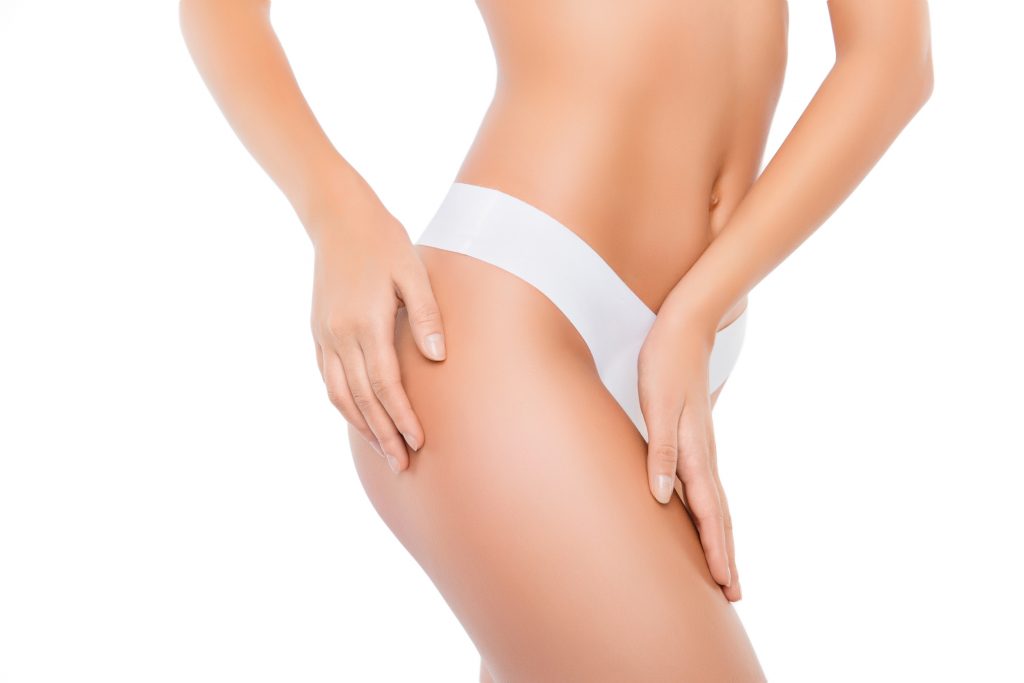 Pinch your skin to find the ideal treatment spots.
When considering body contouring options, you might wonder about the ideal treatment areas. As mentioned earlier, CoolSculpting removes the stubborn pockets of fat resistant to other weight loss efforts. But how do you identify these areas with certainty? Well, you can use a simple pinch test to find the perfect treatment spots on your body. But before we explain that, a brief note on the types of fat might be necessary.
The human body has two types of fat tissue—surface fat tissues and deeper fat tissue. The surface fat tissues on the surface of the skin can be pinched between the fingers—they respond well to CoolSculpting. Deeper fat tissues are denser and can't be reached with CoolSculpting procedures. As such, you can pinch different parts of your body to identify the ideal treatment areas. The most common areas with surface fat include the chin, inner thighs, tummy, etc.
The best body contouring areas for CoolSculpting.
Double chin
Fat tissues in your upper arms
The excess thickness on the abdomen
Bulging "bra fat" under the bra line
Bulging "love handles" on the flanks
Fleshy fat tissue on the inner thighs
"Saddlebags" on the outer thighs
If you're uncertain about your candidacy for CoolSculpting, please schedule a private consultation with our certified provider to discuss your body contouring options.