Dr. Thomas Hubbard has been actively involved with surgical care of excess skin after weight loss in Virginia Beach since he began his career as a plastic surgeon in 1993. During this time, he has found that post-bariatric plastic surgery is most effective when customized and planned for each individual. He takes a unique approach to each patient in order to thoroughly assess the appropriate options for surgery.
Dr. Hubbard's Virginia Beach body contouring surgery following weight loss may be the last step in your path to total weight loss. Request a consultation online or contact our office by calling (757) 600-6227 to discuss your options.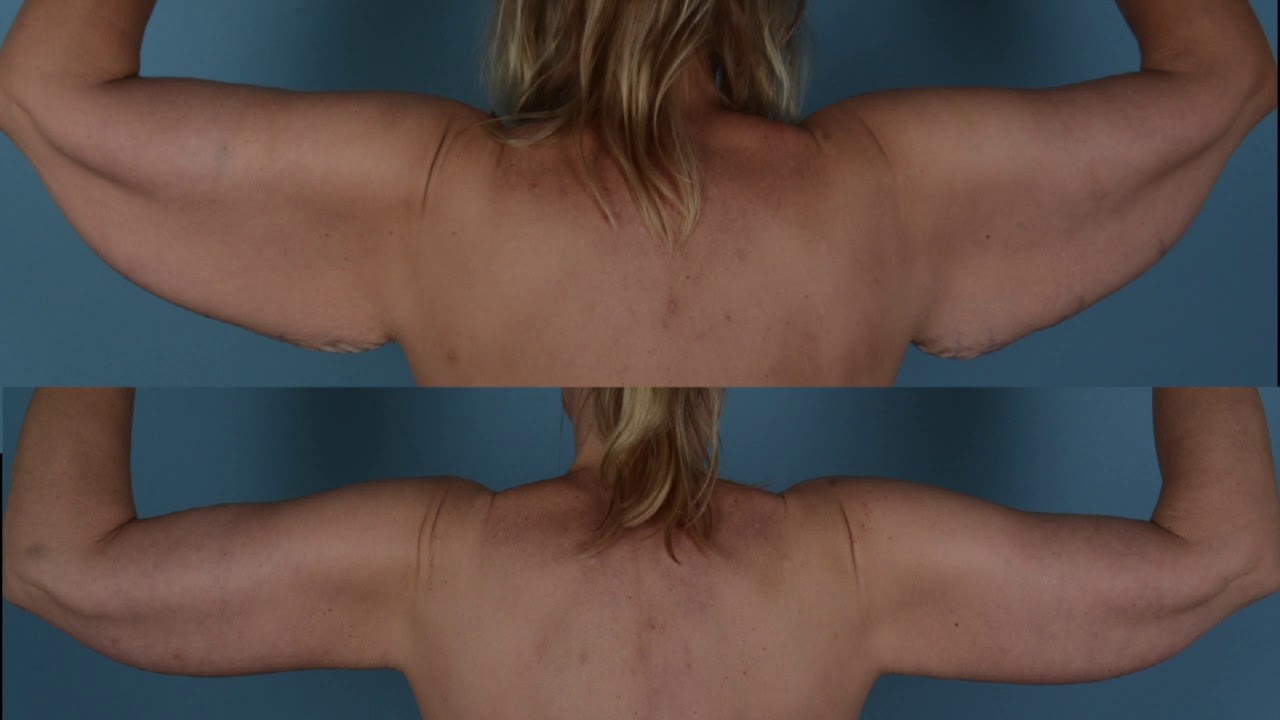 Surgery After Weight Loss Testimonial
Surgery After Weight Loss
Before & After Photos
Keep in mind that each patient is unique and your results may vary.
Is Post-Bariatric Surgery
for Me?
Men and women who have lost a significant amount of weight and suffer from excessive skin laxity may benefit from a post-bariatric procedure. In general, it is best to delay body contouring until a stable weight has been reached for 6 months, which generally corresponds to about 1 year after bypass or banding surgery.
Your Surgery Options
Because different areas of the body may respond differently to massive weight loss, a variety of surgical procedures may be needed in order to maximize the results. Dr. Hubbard offers several options for body contouring in Virginia Beach that may be combined to lift and tighten the skin.
Arm Lift
An arm lift, also known as brachioplasty, reduces excess sagging skin beneath the arm. Skin excision techniques, sometimes with liposuction, are used during this procedure to create more toned contours. This procedure is extremely customized. Some patients have arm liposuction performed at the same time. We can also continue the skin excision to the side of the chest for more contouring.
Thigh Lift
A thigh lift can help improve the look of sagging inner thighs. Excess skin and fat is removed, often creating a dramatic reduction of sagging and wrinkling in the inside area of the thighs. With the more common vertical scar, the tightening extends to the front and back of the thigh. Patients love the improvement in skin laxity and say their legs look less "wiggly".
Buttock-Thigh Lift
A buttock-thigh lift procedure can be used to lift the buttock and the upper half of the thighs. The buttock shape improves and for some women cellulite becomes much less apparent. A buttock-thigh lift can drastically improve the contour of the lower body.
Bra-line Backlift
A bra-line lift is another way to dramatically lift sagging back skin with a scar hidden beneath one's bra strap. This is so effective, lifting skin all the way to the waist.
Please visit our photo gallery to see examples of body contouring or click on the following links for information on other procedures:
Am I a Candidate for body Contour Surgery?
You reached and maintained a stable weight for the last 6 months. There are fewer complications and better appearing results when the surgery is performed at close to ideal body weight).
It's been approximately 1 year after bypass or banding surgery.
You are healthy.
Smokers are at risk for too many complications with this surgery.
Healthy individuals with a positive outlook can be extremely pleased and excited with their new body contours.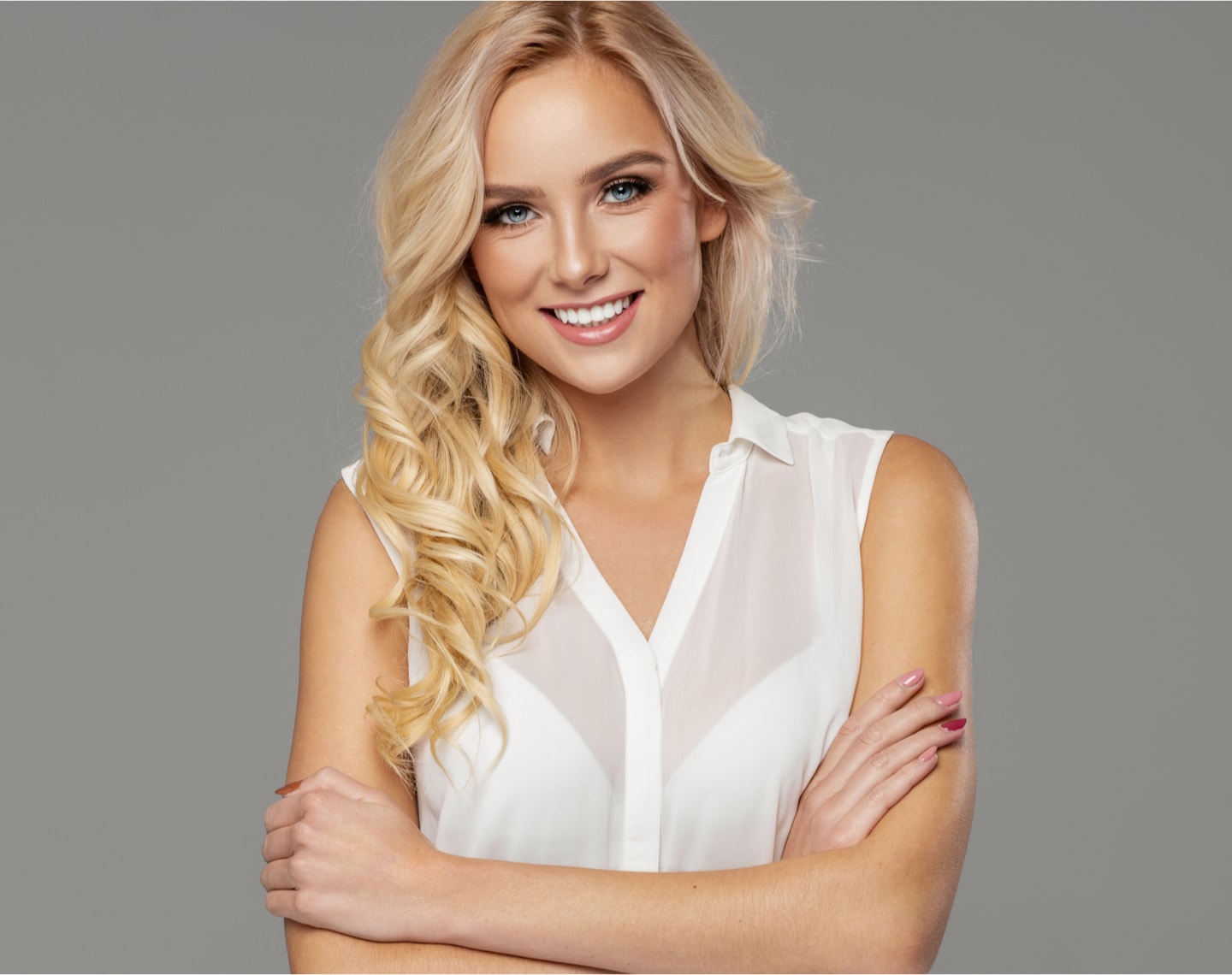 You May Also Need to Know
In the past few years, more advanced techniques have arrived as plastic surgeons have responded to a phenomenal number of weight loss patients interested in improving body contour. With the experience of recent years in this increasingly popular surgery, better decisions can now be made on who are the best candidates for this surgery—when is timing most appropriate, and what pattern of skin excision is superior.
Dr. Hubbard has found extreme variation among patients in the amount of excess skin and location. Yes, there are indeed patterns to the excess sagging and stretching of skin based partly on the amount of weight loss and inheritance. There are clear zones of adherence where the skin stays fixated and skin from above rolls over it. There are also areas of little adherence, and the skin flows quite a distance before gathering into a roll. With so much variation, this surgery must be customized and planned for each unique individual.
There is no substitute for a thorough consultation with Dr. Hubbard for your Virginia Beach body contouring where each problem area can be addressed and options for surgery discussed. Underlying medical conditions are brought into the decision making. Much can be accomplished in one operation, however staging procedures may be necessary.
© Hubbard Plastic Surgery & Skin Enhancement. All Rights Reserved. Designed & Developed by Studio III
*The persons shown in photographs on this website are stock photography models and are not actual patients of Hubbard Plastic Surgery & Skin Enhancement. Photos in our online gallery are of actual patients of our practice, unless otherwise noted, who have provided consent to display their pictures online.
Privacy Policy