Board-certified plastic surgeon Dr. Thomas Hubbard takes a special interest in rhinoplasty, and he's devoted much of his professional life to nasal reshaping. As the landscape of plastic surgery changes, Dr. Hubbard is optimistic about the role that injectable fillers can play for eligible patients who want to improve the shape, size, or projection of their noses but don't wish to undergo a full surgical rhinoplasty. Read more about our non-surgical rhinoplasty in Virginia Beach below
Non-Surgical Rhinoplasty
Before & After Photos
Keep in mind that each patient is unique and your results may vary.
What Is
Nonsurgical Rhinoplasty?
"Nonsurgical rhinoplasty" is a term that refers to any sort of cosmetic nose reshaping performed without an incision. This is typically accomplished using injectable fillers.

What the Expert Says
23 years of performing rhinoplasty has given me an appreciation for the beautiful shapes and proportions of this delicate feature of the face. As a sculptor of the nose, I see the dermal filler as a valuable tool that allows the experienced surgeon to mold, refine, and make subtle adjustments to areas of the nose.
Dr. Thomas Hubbard
Is Nonsurgical Rhinoplasty for Me?
Although nonsurgical rhinoplasty is an innovative approach to a popular procedure, it's not appropriate for every patient. Your eligibility depends on your specific aesthetic concerns. Nonsurgical rhinoplasty can augment the nose, improve projection, and even minimize or smooth out some nasal humps, but it cannot reduce the size or width of the nose. Nonsurgical rhinoplasty is especially well suited to patients who are unhappy with any of the following:
Nasal asymmetry or depressions
A flat or short nasal tip
Minor irregularities after rhinoplasty
A nasal hump
A weak nasal bridge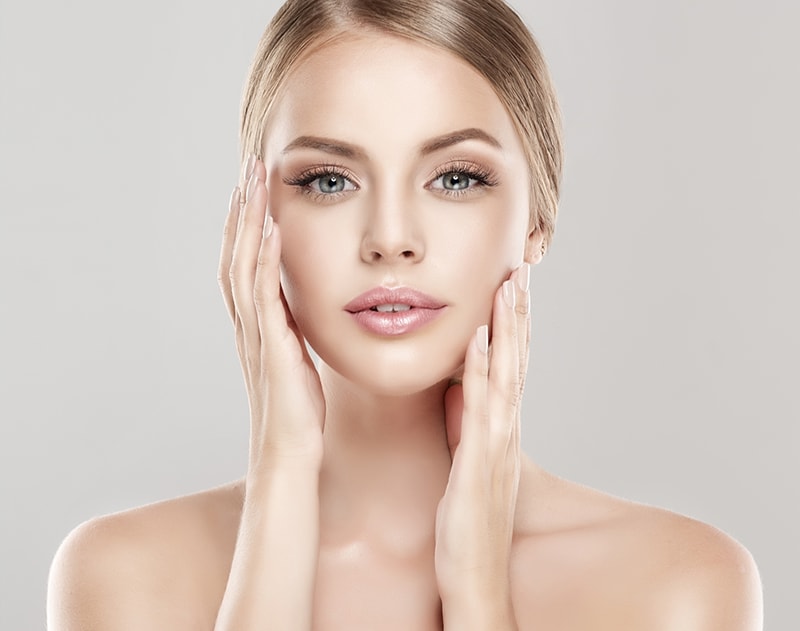 What Dr. Hubbard's
Patients Say
"I love my nose. Tom, when my daughter gets older, if she needs anything done to her nose, I'm bringing her to you."
— Quote from a fellow plastic surgeon
Your Procedure
A nonsurgical rhinoplasty is performed by our highly trained nurse injector, Denise Kail, RN. here in our office as an outpatient procedure. Depending on the specific concerns you wish to treat, she may use a topical anesthetic to numb your nose before strategically making the injections. The procedure is typically completed within an hour and a half and doesn't require any notable downtime or activity restrictions.
Restylane® is the preferred filler for this procedure. Its results last 6 to 9 months, but very commonly longer. Making injections to the nose is a delicate process and requires the precision and expertise of a highly experienced certified injector.
Your Consultation
Because nonsurgical options are not permanent and usually offer only a subtle refinement, our nurse injector will thoroughly explain all the options available to you. A typical consultation includes a discussion of each of your concerns and often video imaging.
© Hubbard Plastic Surgery & Skin Enhancement. All Rights Reserved. Designed & Developed by Studio III
*The persons shown in photographs on this website are stock photography models and are not actual patients of Hubbard Plastic Surgery & Skin Enhancement. Photos in our online gallery are of actual patients of our practice, unless otherwise noted, who have provided consent to display their pictures online.
Privacy Policy