Why Choose Dr. Hubbard for your Breast Reduction Procedure?
Dr. Thomas Hubbard is skilled in breast reduction techniques that help to create smaller, more shapely breasts with the most optimal methods to limit scarring. His approach to breast reduction in Virginia Beach can decrease breast size and weight, proven to decrease back and neck pain, bra strap grooving and overall discomfort. He will perform an exam to determine the best approach to surgery and then thoroughly discuss all options.
Dr. Hubbard is an experienced Virginia Beach breast surgeon who has helped many women who are uncomfortable with their large breast size. Request a consultation online or contact our office by calling (757) 600-6227 to discuss your options.
Breast Reduction
Before & After Photos
Keep in mind that each patient is unique and your results may vary.
Featured Patient Testimonial
"I had a wonderful experience through Dr. Hubbard and his staff. They are very delightful and very pleasant. Dr. Hubbard and his staff made me feel very comfortable before the surgery and after the surgery. I highly recommend Dr. Hubbard to anyone."
Read More
Is Breast Reduction
for Me?
Our breast reduction in Norfolk may be helpful for women who experience soreness in the back, neck, and shoulders, or who suffer from painful indentations due to bra straps. Chesapeake women who want a smaller breast size and improved breast shape can also benefit from a breast reduction.
During Your Procedure
This procedure is typically done on an outpatient basis under general anesthesia. A "lollipop" incision is usually made around the nipple/areola, which extends down to the breast fold. There may or may not be a scar in the fold. Excess skin, breast tissue, and fat are then removed. Dr. Hubbard reshapes the underlying breast tissue and repositions the nipple. In some cases, liposuction may be used to reduce breast weight with less scarring.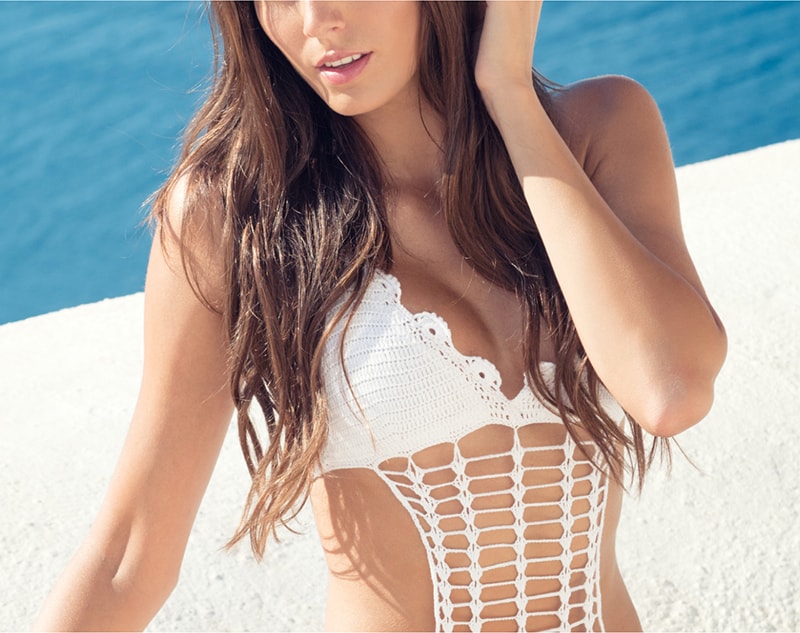 Healing after Surgery
A dressing is placed on the breasts for just one day, and any initial discomfort is controlled with oral medication. Most patients can return to work within 1 week, and the sutures dissolve on their own. Any pinkness of the scars usually fades in the first year.
A Complete Makeover
A breast reduction in Virginia Beach with Dr. Hubbard always includes a breast lift to provide support and improve the position of the breasts. Liposuction or a tummy tuck are also popular choices for women who want body reshaping benefits.
Please visit our photo gallery page to see examples of breast reduction.
© Hubbard Plastic Surgery & Skin Enhancement. All Rights Reserved. Designed & Developed by Studio III
*The persons shown in photographs on this website are stock photography models and are not actual patients of Hubbard Plastic Surgery & Skin Enhancement. Photos in our online gallery are of actual patients of our practice, unless otherwise noted, who have provided consent to display their pictures online.
Privacy Policy