Why Choose Dr. Hubbard
for a Brazilian Butt Lift?
Dr. Hubbard was one of the first plastic surgeons in Hampton Roads to adopt modern fat grafting to the buttocks over ten years ago. He uses a fat grafting approach to our Brazilian Butt Lift in Virginia Beach, which harvests fat cells from one or more areas of the body such as the abdomen, back, or inner thighs. Because each person's anatomy is different, Dr. Hubbard varies the pattern and volume of injections based on individual needs. This way, he can produce a more reliable and aesthetically pleasing result.
Dr. Thomas Hubbard is an experienced plastic surgeon who is well-regarded for his technical precision and consistent results. He stays updated on the latest technological advancements of all aspects of body contouring. Fat grafting methods now far outperform older techniques and are also much safer. He meets with his patients in Virginia Beach to create a customized surgery plan for their body type. He is available to all patients should any questions or concerns arise. Request a consultation online or contact our office by calling (757) 600-6227 to discuss your options.
Am I a Candidate for a Brazilian Butt Lift?
A Brazilian Butt Lift using fat grafting is most appropriate for people who are unhappy with the appearance of their backside and would like an enhanced size or shape. Patients experiencing the following are a candidate for the procedure:
Changes in age, diet, and activity level that caused the lower body to hollow or sink in.
A desire to correct small, hollowed or flat buttocks due to weight loss, genetics, age, or pregnancy.
A desire to change the proportion of their body or to create a more shapely figure in general.
Because the procedure uses existing fat cells, the availability of fat in the body is an important consideration. Generally, those who are very thin or who have little body fat are not good candidates for our Virginia Beach butt augmentation with fat grafting.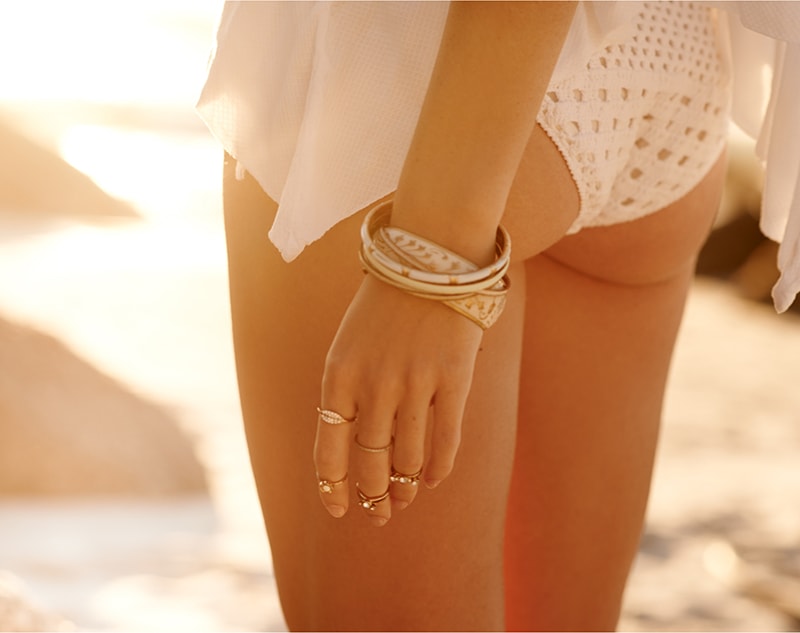 What is the Difference Between a Brazilian Butt Lift
and a Traditional Butt Augmentation?
A traditional Butt Augmentation uses a silicone implant to round out the buttocks while a Brazilian Butt Lift uses your fat.
What can I Expect During my Brazilian Butt Lift Procedure?
The Brazilian butt lift, also known as a BBL or buttocks/gluteal augmentation, reshapes the outer thighs and buttocks, so they appear more rounded and voluptuous. Most patients don't realize the fat transfer to the buttocks is two operations: the liposuction to harvest the fat and placement of the fat into the buttocks. Dr. Hubbard must be meticulous during each procedure. First, he has to carefully handle the fat for its survival and then distribute through injections in a carefully planned pattern, recognizing that no two patients are the same and there are usually asymmetries.
Patients should also be informed of the following about our Brazilian Butt Lift in Virginia Beach:
Our Brazilian Butt Lift is done under general anesthesia, either on an outpatient basis or with an overnight stay.
We monitor your vital signs to ensure you are entirely safe.
Before surgery, Dr. Hubbard carefully plans and marks the treatment area to determine where the augmentation will be performed. This requires the eye of a sculptor and three-dimensional planning.
Usually, fat is removed from the lower back and flank region. This narrowing of the waist greatly enhances the shape and projection of the buttock.
Dr. Hubbard will insert a cannula—a narrow tube to remove the fat.
After the fat is harvested, it is processed, and the injections are performed.
Dr. Hubbard pays close attention to the location and amount administered to obtain results that are symmetric and natural-looking.
How Can I Expect to Heal After Surgery?

You will need to avoid pressure on the area of grafting to your buttocks for weeks after surgery.
After the procedure, an elastic garment is placed to provide support. We recommend you wear it 2 to 4 weeks or longer depending on the exact procedure.
Sitting must be altered or limited for weeks depending on the areas injected.
Swelling is a common side effect and will most likely subside over the course of several weeks after surgery.
Regular physical activities and exercise may be resumed within 1 to 2 months.
The amount of grafted fat remaining at four months is unlikely to change significantly without body weight changes.
The swelling is usually gone within 4 weeks.
Am I a Candidate for a Complete Makeover?
Those who want a more dramatic lifting effect often choose a buttock lift or thigh lift to help firm, rather than fill, the backside. Additionally, many women may wish to create more feminine curves by adding a breast augmentation procedure.
Please visit our photo gallery page to see examples of patients who have undergone our Brazilian Butt Lift and butt augmentation in Virginia Beach, Norfolk and Chesapeake.