Like most rhinoplasty surgeons that are truly passionate about this field, Dr. Thomas Hubbard has a special interest in revision, or secondary, rhinoplasty. In fact, many of the most satisfied patients and most dramatic improvements have resulted from his Virginia Beach revision rhinoplasty procedures. Patients from much of the eastern United States who desire rhinoplasty come to Dr. Hubbard for his expertise. He is board certified in otolaryngology (ear, nose and throat) and plastic surgery and has lectured nationally and internationally on the subject of rhinoplasty.
Achieve the aesthetic and functional results you desire. Request your consultation online or call (757) 600-6227.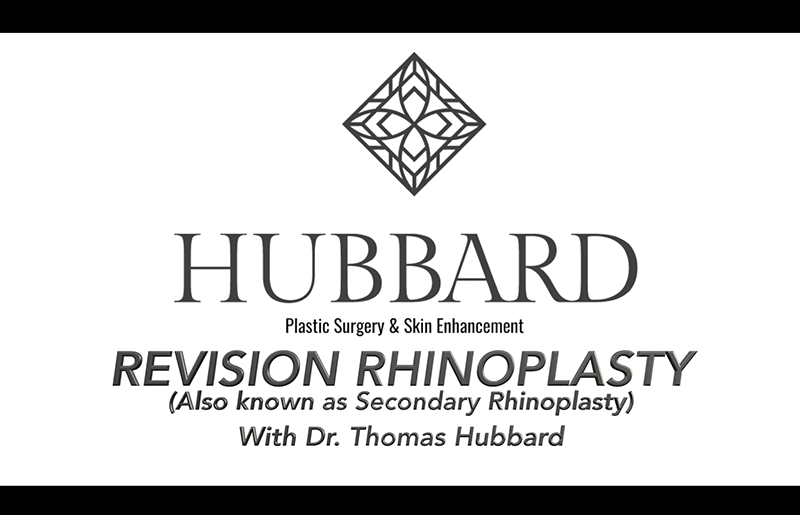 Dr. Hubbard Revision Rhinoplasty
Featured Patient Testimonial
"I had surgery with Dr. Hubbard for Revision Rhinoplasty in Jan 2015. It took me YEARS to work up the courage to have the procedure done again, as the first time was so disappointing. I knew with the first consult that he was 'the guy.' His compassion, knowledge and PASSION for what he does is par none. Not to mention every person on his staff who takes the time to know you on a personal level. My surgery was challenging. What was supposed to be a 4 hour surgery turned into 6, but Dr Hubbard and staff were not going to finish until they were satisfied, not only with the appearance but the function of my 'new' nose. The results are great. My nose is now straight, compliments my face well, and I can breathe. I am no longer self conscious about the first doctor's 'mistake' in the middle of my face. Dr Hubbard is a skilled technician and an artist. I recommend him highly and am very grateful to have found him and his staff."
Read More
Revision Rhinoplasty
Before & After Photos
Keep in mind that each patient is unique and your results may vary.
Advanced Techniques for Successful Results
Some patients may have had their nose surgery years earlier, or even as far back as 20 or 30 years ago. Prior surgery using outdated or unsuccessful techniques may have left the patient's nose unattractive, unnatural in appearance or with breathing problems. As a result, they may be less trusting now than they were with their first surgery—and understandably so. In experienced hands with very careful planning and state-of-the-art techniques, rhinoplasty can now produce successful results that are natural-looking and predictable.
To see before-and-after photos of other patients and the consistent results Dr. Hubbard achieves, view our photo gallery.
The Importance of the
Consultation
Rhinoplasty consultations take considerable time and discussion. Most patients are surprised at the depth of detail involved in the analysis and planning for rhinoplasty, especially for Dr. Hubbard's revision rhinoplasty in Virginia Beach. When available, old records are carefully reviewed.
Clearly, the consultation is the appropriate setting for thoroughly educating the patient about what can be accomplished and, of equal importance, what may not be accomplished. We meticulously analyze the problematic areas of the nose, separating them into individual areas and discussing what can be done for each problem.
There is no substitute for frank and honest discussion. At times, Dr. Hubbard finds moderate patient satisfaction with the initial surgery performed elsewhere, but realizes it did not completely meet the patient's expectations. Options to further refine the nose are discussed. Occasionally, Dr. Hubbard must explain to the patient that further improvement cannot be expected because of a number of uncontrollable factors, such as thickness of the skin.
During most consultations, however, Dr. Hubbard is optimistic that the patient's situation can be nicely improved. He is able to explain how natural and exciting reshaping of the nose can be brought about with careful planning.
Solutions for Out of Town Patients
Patients who are considering traveling to Dr. Hubbard for his Virginia Beach revision rhinoplasty can begin the consultation process early if desired. Please refer to The Rhinoplasty Consultation page for information about our Internet consultation option. Please see our Travel Support page for more information about traveling to Virginia Beach.
Combining Procedures
Many patients choose to further enhance their results with additional facial procedures. Many of our Virginia Beach patients who have sagging skin and wrinkles add brow lift and facial implant procedures.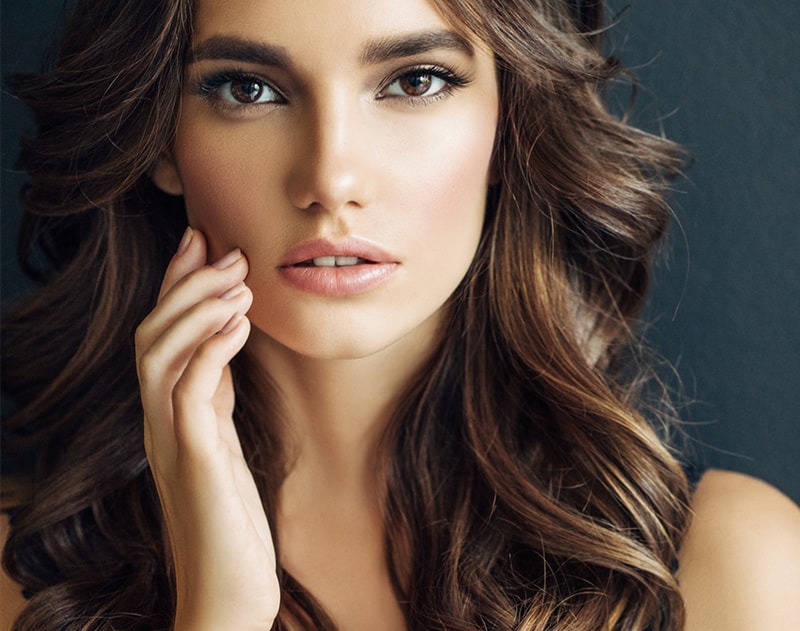 © Hubbard Plastic Surgery & Skin Enhancement. All Rights Reserved. Designed & Developed by Studio III
*The persons shown in photographs on this website are stock photography models and are not actual patients of Hubbard Plastic Surgery & Skin Enhancement. Photos in our online gallery are of actual patients of our practice, unless otherwise noted, who have provided consent to display their pictures online.
Privacy Policy