When it comes to aging, no feature is as revealing as skin quality. Over time, our skin experiences changes due to genetics and environmental factors. Everything from sun damage to fine lines and wrinkles can cause us to look older than we are. Thankfully, there are various treatments available that can help ward off these unwanted changes.
MicroLaser Peel skin care treatments provide patients with a non-invasive, non-surgical pathway to achieve a revitalized look. This quick procedure comes with little downtime and a lot of reward. At Hubbard Plastic Surgery and Skin Enhancement, we offer the MicroLaser Peel to help patients wind back the clock and get a new lease on life.
What is a MicroLaser Peel?
MicroLaser Peel is an ablative, skin resurfacing treatment that utilizes lasers to remove the upper layers of damaged skin while tightening up the underlying tissues. Patients who undergo this procedure will notice an improvement in skin texture and a reduction of issues such as overly large pores, fine lines, scars, and hyperpigmentation. This treatment is carried out by our team of highly skilled practitioners who will ensure that you are comfortable throughout the entire process.
Patients can rely on MicroLaser Peel's advanced laser technology to treat many skin conditions that contributes to an aged appearance. As no two patients are the same, the treatment can be customized to treat everyone's individual needs.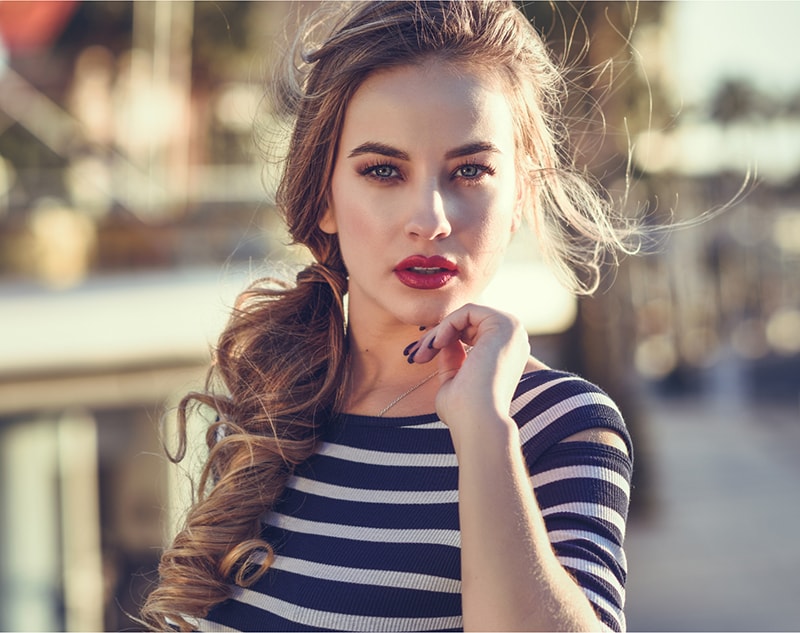 What are the benefits of
MicroLaser Peel?
A customizable treatment - MicroLaserPeel gives practitioners the ability to curate a treatment that will address their patient's specific skin concerns, whether they exist on or slightly below the surface.
Safe & Effective - Sciton resurfacing technology is renowned for being both safer and more effective than other lasers. Beyond that, it comes with far less downtime.
Easily paired with other treatments - MicroLaserPeel is considered to be a great complement to other aesthetic laser treatments. It can also give a boost to facial plastic surgery by focusing on the central part of the face, improving pigmentation and texture, and softening wrinkles around the eyes.
Who is an ideal candidate for a MicroLaser Peel?
Ideal candidates for MicroLaser Peel are those who are struggling with any of the following issues:
Sun damage
Unwanted freckles
Overly large pores
Fine lines and wrinkles
Melasma
Drooping skin
Acne scars
Keratosis
What does the procedure entail?
A MicroLaser Peel session can take anywhere from 30 to 60 minutes to complete, depending on the extent of the patient's needs. A numbing cream will be applied to the treatment area to ensure that the procedure is completely tolerable for our patients.
MicroLaser Peel is a highly specialized treatment that emits lasers in a precise manner, enabling it to address issues without harming healthy tissue. Our aesthetic practitioners utilize a laser-guided scanner to administer tiny pulses, gently removing the top layers of the skin.
It then places 'micro-channels' into the tissue, which enable the scanner to improve overly large pores, scars, fine lines, and hyperpigmentation. This process ultimately stimulates collagen and elastin production, which are responsible for keeping the skin looking youthful.
The number of treatments needed will vary from patient to patient. The result is a youthful and refreshed glow, all without the need for any kind of invasive surgical procedure. You can return to your life with minimal downtime.

What is the recovery process like?
Following treatment with MicroLaser Peel, it is normal for patients to develop some side effects, such as redness, tenderness, swelling, and peeling in the treatment area.
The healing process can be broken down into a few phases. Redness and swelling will be at their worst during the first 3 to 5 days. The skin will start to peel around the 4th day. Once the peeling phase is finished, patients can usually get back to their daily routines.
Patients will receive detailed instructions from us on what products to use and avoid throughout the healing process. We will carefully monitor them throughout this period to ensure that things are going well.
What treatments can it be combined with?
One of the attractive aspects of the MicroLaser Peel is that it can be performed in tandem with other laser treatments for enhanced results. This gives practitioners leeway to come up with individualized treatment plans that can address patients' unique issues and goals. We work with our patients every step of the way, instilling in them the confidence that they can rely on us.
Why choose Hubbard Plastic Surgery?
At Hubbard Plastic Surgery and Skin Enhancement, we work tirelessly to ensure that everyone leaves looking and feeling their best. Our facility was designed with our patients' comfort in mind, and our procedures are created individually to meet everyone's unique needs.
Patients who want to enjoy younger, fresher skin need look no further than our facility and our non-invasive MicroLaser Peel. Give us a call to set up a private consultation and learn more about this exciting treatment.
© Hubbard Plastic Surgery & Skin Enhancement. All Rights Reserved. Designed & Developed by Studio III
*The persons shown in photographs on this website are stock photography models and are not actual patients of Hubbard Plastic Surgery & Skin Enhancement. Photos in our online gallery are of actual patients of our practice, unless otherwise noted, who have provided consent to display their pictures online.
Privacy Policy