For women who are concerned with a lack of fullness in the upper breasts as well as breast sag, Dr. Hubbard offers an excellent solution that combines breast augmentation with breast lift for Virginia Beach patients. This technique increases breast size while improving breast position with a single surgery – thereby reducing the downtime required for multiple procedures and resulting in arguably the best breast augmentation with lift Virginia Beach has to offer.
A thorough consultation with Dr. Hubbard will provide you with information about the various lifts that can be performed to achieve the look you want. Request a consultation online or contact our office by calling (757) 600-6227 to discuss your options.
How to Get the Best Breast Lift with Implants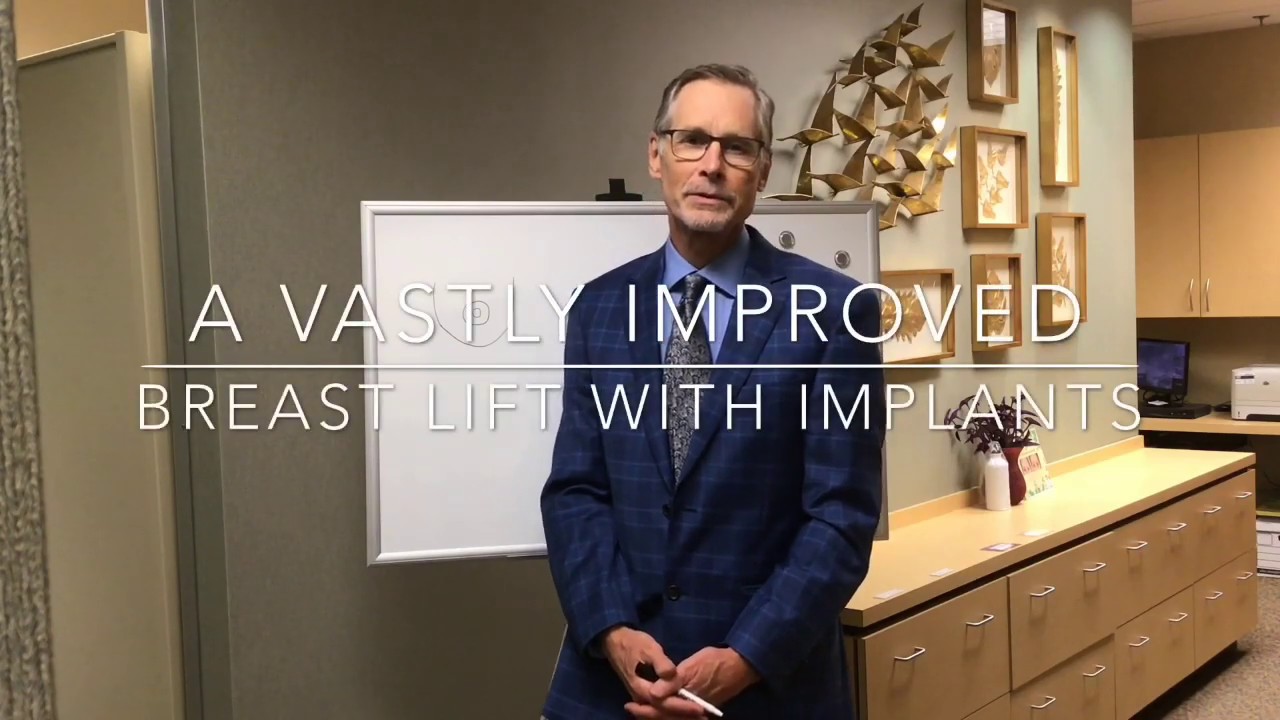 Breast Augmentation/Lift
Before & After Photos
Keep in mind that each patient is unique and your results may vary.
Featured Patient Testimonial
"I was very nervous but Dr. Hubbard and his staff put me at ease at the first consultation. He thoroughly answered my questions and even provided important information that I wasn't aware of to ask. Dr. Hubbard and his staff are kind and very professional. They understood that I was apprehensive and put my mind at ease. I was also impressed with his charity work and wanted to give him my business.The day of surgery, Dr. Hubbard and his staff were very patient with me, as I was nervous. He did an amazing job and I couldn't be more pleased with the results.Post op appointments have also gone very well and I would recommend Dr. Hubbard to anyone who needs or wants a surgery. I am so happy that I chose him for my procedures. If your reading this to find a doctor, you really should do a consult with him to find out for yourself. You won't be sorry. Also, I am not one to write reviews but for Dr. Hubbard, I can't compliment him or his practice enough."
Read More
Is a Breast Augmentation/Lift
for Me?
Many women who have had children are excellent candidates for our breast augmentation with lift in Virginia beach since the breasts tend to stretch and lose shape and volume after pregnancy. However, this procedure can be beneficial for any woman who wants to enhance the size of her breasts as well as reduce breast sag.
Dr. Hubbard has a formal teaching course for plastic surgeons on this technique that he has presented both nationally and internationally. He has also conducted a formal (scientific) anonymous survey proving a very high patient satisfaction rate among his patients. The method is based on the vertical technique which provides a more effective lift while also decreasing the length of the scar. Patients are very excited to learn that the breast augmentation and lift can be done in one stage. Therefore, in most cases, we can eliminate the need for two separate surgeries.
Read Dr. Hubbard's latest press release
on Breast Lift with Augmentation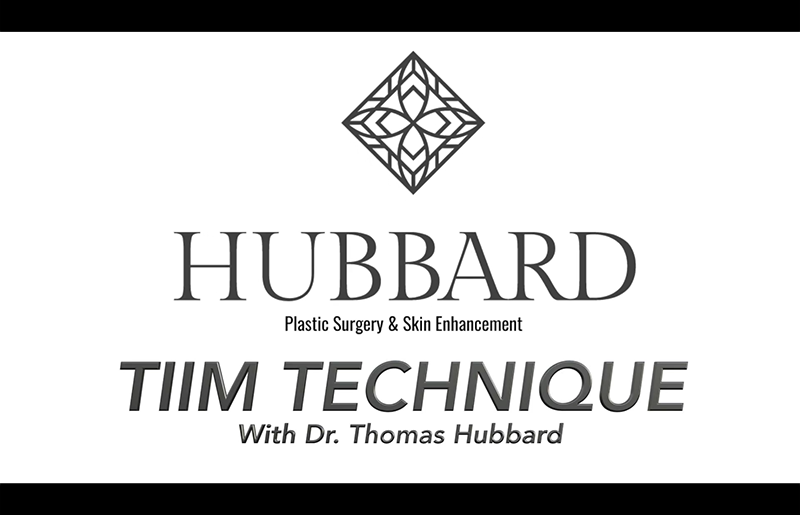 Dr. Hubbard Technique for Breast Aug with Lift
During Your Procedure
Dr. Hubbard normally performs a breast augmentation with simultaneous full lift under general anesthesia for increased comfort. During surgery, the breast implant is placed first and then the appropriate lift procedure is performed to correct the sag and reposition the nipple. The size of the implant varies depending on whether a patient just wants fill to the hollow above or wants a more significant increase in size.
Dr. Hubbard incorporates the European vertical lift technique into a breast augmentation with lift procedure. This advanced surgical approach is much more effective in lifting the sagging breast tissue, often has little or no horizontal scar beneath the breasts, and has been shown to last longer than other techniques.
Healing after Surgery
Usually, Dr. Hubbard removes the dressing the day following surgery. All sutures are absorbable and none have to be removed. Most women can return to work after about 6 – 7 days, but full recovery will take place over the next few months.
Combining Procedures
Many women choose to further enhance their results with additional procedures. In what's commonly called a mommy makeover, many of our Virginia Beach patients who have sagging skin and excess fat after pregnancy add body contouring procedures. The traditional combination is a breast augmentation with lift, liposuction, and a tummy tuck (abdominoplasty).
You May Also
Need to Know
Breast sagging is often the result of too much skin and/or too little breast tissue. For some women who have undergone pregnancy or weight loss, the breast ligaments may also be stretched. Breast implants can sometimes diminish the appearance of breast sag without a breast lift in women who have only a small degree of breast sag.
However, if a woman does not want a breast enlargement, or if there is a large amount of excess skin or a great degree of stretch to the ligaments, then a specific type of breast lift called a "vertical lift" may be used. This approach involves excising the skin in a certain pattern to shape the breasts in such a way that the breast tissue is used to support the breast, with much less reliance on skin. Also, the lowest hanging breast tissue is removed, rather than held up by tightened skin that has been previously stretched. By performing this type of breast lift, Dr. Hubbard can minimize or avoid the scar in the fold beneath the breast.
There are a variety of techniques depending on the amount of breast sag, skin quality, age, and individual goals. At Hubbard Plastic Surgery, Dr. Hubbard takes the time to listen to your concerns, answer your questions, and develop a treatment plan that is personalized to you. He is committed to excellence at each step of the cosmetic surgery experience.

This woman in her thirties came to Dr. Hubbard to correct sagging and lost volume in her breasts. She underwent a breast augmentation with lift, and is thrilled with the results. View more breast augmentation with lift before-and-after pictures in our photo gallery.
Types of Breast Sag and Solutions
Descent of all or part of the breast tissue down the chest is a normal part of aging in many women. It may be related to pregnancy, weight gain, or just inherited poor elasticity of the skin. For the latter reason, it can even be seen in teenagers. Certain shapes or mal-development of the breast can lead to sag very early in life. An example is a "constricted breast" – a breast that is so narrow that it can't support its weight on the chest wall, so sagging develops early.
One of the primary gauges of sag is the relationship between the nipple and the fold beneath the breast (inframammary fold/IMF). Breast sag is progressively worse as the nipple to IMF relationship falls from above the fold (a), at the fold (b), and to below the fold (c,d). Sag is at its worst when the nipple is not only well below the fold, but is also the lowest part of the breast (d). There is another type of sag in which the nipple really doesn't fall but stays above the fold, and the entire breast and IMF move downward like a paint drop on a wall (e). Finally some forms of sag are related to poor development of the breast, especially if the breast never developed adequate width. These are "constricted breasts" mentioned above, also known as "tuberous breasts" or the "snoopy deformity." We have to consider the various types of sag in our decision-making.
In any discussion of surgical solutions for breast sag, breast implants should be mentioned. They sometimes are used instead of or along with a breast lift. There are certain lifts that should be used only with breast implants. For more information on this topic please refer to the Breast Augmentation section of the Hubbard Plastic Surgery web site.
Probably the most common surgical approach to correcting sag involves the lollipop scar line pattern. With newer techniques, many patients do not require a horizontal scar in the fold or a very short one.

This general approach provides the surgeon with a variety of options. Sometimes the nipple is not raised but the overall breast tightened and shaped. More often the nipple is raised, the areola (pigmented skin) made smaller and the breast raised, tightened some and shaped. Often better shape is accomplished by removing some breast tissue. There are many options with how much is removed from minimal to considerable in those women that choose to be smaller. Often the choice is made to remove more on one side for better symmetry. Overall, the shaping action in this surgery brings out the true artistic abilities of a plastic surgeon. I place the patient in a near-sitting position in the operating room and progressively sculpt the breast by sequentially tightening in multiple directions. With quite significant sag, patients gladly accept the scar lines as a tradeoff for such great improvement in shape. Breast lift patients owe it to themselves to be well educated about the choices. Just because there was a vertical scar, does not mean the vertical technique was performed. Often the vertical scar was from skin tightening alone, which in most cases is a far inferior result.
With the greater number of implant choices and breast lift types available, a thorough consultation and examination with Dr. Hubbard is more important than ever. Dr. Hubbard customizes his procedures based on chest width, breast and body size, presence of sag, and personal goals to achieve individualized results.
Implant Options
Both saline and gel implants are available in a variety of profiles. Gel implants feel very natural and have less risk of leakage than gel in the past thanks to thicker, more cohesive gel. Saline implants will remain a preferred choice for many women, however, because of their long history of use and very high patient satisfaction.
With the greater number of implant choices available, a thorough consultation and examination with Dr. Hubbard is more important than ever. Dr. Hubbard customizes his procedures based on chest width, breast and body size, presence of sag, and personal goals to achieve individualized results.

Breast Augmentation
in Athletes
For over 10 years, Dr. Hubbard has been a strong advocate of implant placement beneath the pectoralis muscle, even in athletes. Body builders, runners, and others with active lifestyles can benefit from the advantages of subpectoral placement, including:
Better breast shape
More padding and less likelihood of rippling
Less likelihood of capsule contracture (hardening of the breast)
Better quality mammograms with studies proving earlier cancer detection
More stable breast implant position over years
Weight lifters will find that during muscle contracture, the breast will change shape. However, Dr. Hubbard has performed this surgery on many women weightlifters who easily returned to their routine workouts. Please visit our photo gallery page to see examples of breast augmentation.
Please visit our photo gallery page to see examples of breast augmentation with simultaneous lift.
© Hubbard Plastic Surgery & Skin Enhancement. All Rights Reserved. Designed & Developed by Studio III
*The persons shown in photographs on this website are stock photography models and are not actual patients of Hubbard Plastic Surgery & Skin Enhancement. Photos in our online gallery are of actual patients of our practice, unless otherwise noted, who have provided consent to display their pictures online.
Privacy Policy