Why Choose Dr. Hubbard for your ThermiVa® Vaginal Rejuvenation?
You don't have to lose your sense of personal confidence or feminine wellness as you age — and you don't need surgery to improve the look and feel of your most intimate areas. ThermiVa offers an alternative to vaginal rejuvenation surgery for patients in Virginia Beach, Hampton Roads, Tidewater, and North Carolina. Without the need for anesthesia, needles, or incisions, Dr. Hubbard can help you can regain confidence and reclaim your femininity with his Virginia Beach vaginal rejuvenation.
At Hubbard Plastic Surgery, we offer quality care in a discreet and professional environment. If you'd like to learn more about ThermiVa, please Request a consultation online, or call us at (757) 600-6227 to book your appointment.
Is ThermiVa for You?
Childbirth and the natural effects of aging can both have remarkable effects on various parts of the body. Vaginal and vulvar atrophy, while not openly discussed, is one such effect. Although it's not an urgent medical concern, its symptoms can be physically uncomfortable, and it can significantly affect your sexual wellbeing and feelings of personal confidence:
A sensation of looseness or laxity in your vagina or vulva
Vaginal dryness, even during sexual arousal
Occasional urinary incontinence, especially when you cough, laugh, or sneeze
ThermiVa is a nonsurgical, hormone-free technique for alleviating these symptoms. ThermiVa uses carefully directed radiofrequency energy to tone and tighten the vaginal and vulvar tissues. Radiofrequency energy causes these tissues to contract while also encouraging the growth of collagen, restoring tone and tightness in a gentle and safe treatment without discomfort or downtime.
Dr. Hubbard's Virginia Beach ThermiVa is popular both on its own and as a nonsurgical element of a comprehensive mommy makeover.
What can you Expect during your ThermiVa Treatment?
Dr. Hubbard's trained staff performs the treatment right here in our office. There's no anesthesia involved, and you can comfortably return to your regular daily activities once your appointment is over. After your first visit, you will have 2 additional treatments 4 to 6 weeks apart.
ThermiVa is a wand-shaped applicator that directs radiofrequency energy to the tissues where you'd like to see improvement. Depending on your desired results, you can customize your treatment. Your session may include your labia majora (outer lips), labia minora (inner lips), clitoral hood, or inside your vagina. As RF energy is applied through ThermiVa, you may experience a sensation of warmth or tingling — however, ThermiVa is not painful. You should expect to be in our office for about an hour.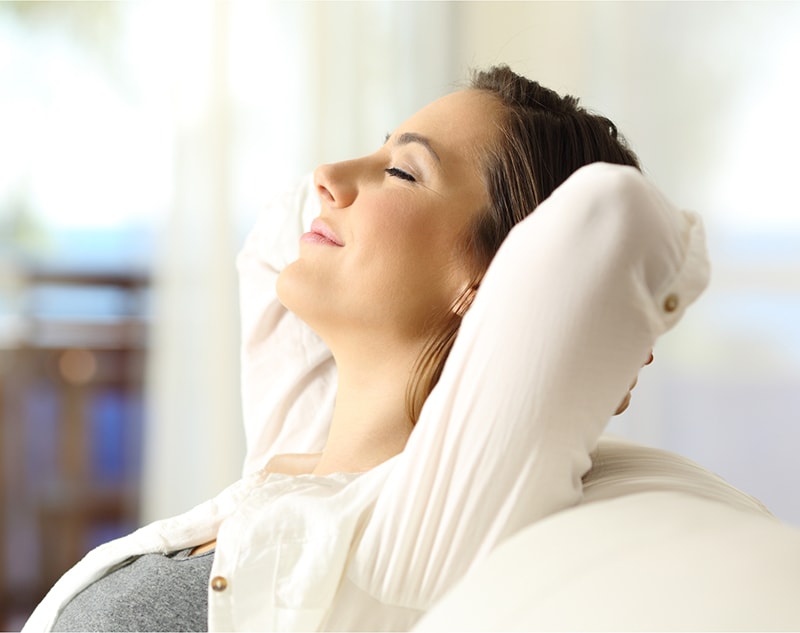 What can I expect for healing after a ThermiVa Treatment?
Although you may experience noticeable improvement shortly after your first treatment, it requires a series of 3 treatment sessions for your complete Virginia Beach vaginal rejuvenation. You may find that you want a single maintenance treatment after one year. You'll be able to continue with your normal daily activities, including exercise, as soon as your appointment is over.

FAQ

ThermiVa
Who may not be a candidate for ThermiVa?
ThermiVa has not been evaluated on women who are pregnant or nursing, so we recommend that those women postpone the procedure. Additionally, if you have an active urinary tract infection, sexually transmitted disease, or have recently had an abnormal Pap smear, you should not undergo ThermiVa. Women with uterine prolapse will not see much improvement with this treatment.
What can I expect?
Depending on the concerns you'd like to address, you may feel varying degrees of warmth or tingling as the gentle radiofrequency energy is administered. If you'd want to tone the vaginal walls, you may feel some pressure during treatment. However, our patients from Virginia Beach, Norfolk, VA, and Chesapeake report ThermiVa is not painful, and they did not need anesthesia or pain control.
© Hubbard Plastic Surgery & Skin Enhancement. All Rights Reserved. Designed & Developed by Studio III
*The persons shown in photographs on this website are stock photography models and are not actual patients of Hubbard Plastic Surgery & Skin Enhancement. Photos in our online gallery are of actual patients of our practice, unless otherwise noted, who have provided consent to display their pictures online.
Privacy Policy